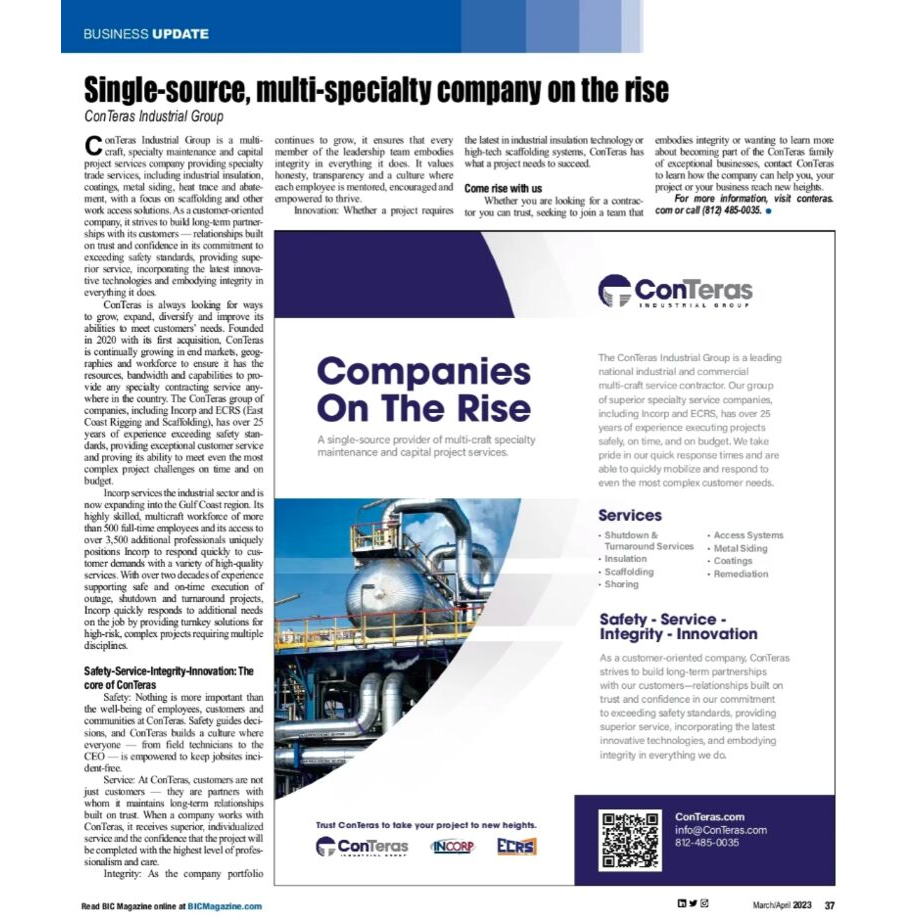 Single-Source, Multi-Specialty Company On The Rise
Check out our latest article in BIC Magazine to learn why ConTeras Industrial Group are Companies On The Rise!
Read more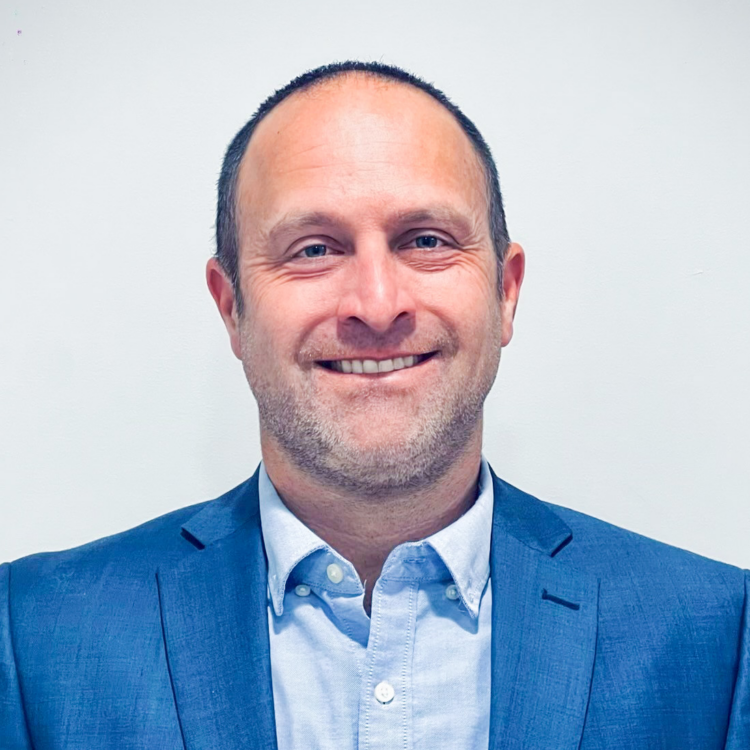 ECC Future Leaders Program
Congratulations to Ryan Schenk, President of InCorp Industries and nominee for the 2023 ECC Future Leaders Program. We're proud to have you on our team!
Read more
Come Rise with Us
Whether you're looking for a contractor you can trust, seeking to join a team that embodies integrity, or wanting to learn more about becoming part of our family of exceptional businesses, contact us today to learn how ConTeras can help you, your project, or your business reach new heights.